Van Den Hul 3T The Hill Hybrid Stereo Audio Cable Pair
$810.00 – $1,364.00
Description
Stereo pair 3T The Hill Hybrid
Priced per stereo pair
3T – a revolution in the audio(cable) industry.
The HILL Hybrid is another step up from The ROCK with two solid, L.S.C. covered conductors. All of the 3T qualities are positively audible. This cable is also excellent suited as a microphone or musical instruments cable. Protected by two braided shields and a sturdy Hulliflex jacket.
Cable Type: Double screened twin core (Balanced)
Conductor Material 3T + HYBRID: Linear Structured Carbon ® saturated layer(s) + 2 layer screen of silver plated copper
Design Purpose: Balanced and unbalanced audio interconnect
Eff. Conductor Ø / Eq. AWG No. / Strands Cores: 0.5 mm / Cores: ~AWG 20 / Strands: 1 x 0,5mm
External Diameter: 8.4mm
Connector Types Suitable: Van den Hul's special Rhodium RCA type C – 8,4 or Neutrik XLR; Custom mountable on ordered lengths.
Standard Sales Units / Lengths: Stereo pair with RCA (unbalanced) connectors in 0.8 or 1.0 metre lengths. For other lengths, digital links or XLR (balanced) terminations, please consult your Van Den Hul dealer.
Jacket Colours Available: Yellow
This whole list of properties is packed together in our unique 3T conductors.
All knowledge on how to build a cable is applied to make a series of five balanced interconnects (The VALLEY, The ROCK, The HILL, The CLIFF and The MOUNTAIN. Early 2011 we expect to bring another series of four coaxial interconnects.
The 3T speaker cables will have to come later as there are still some matters to be solved, amongst others the higher impedance is a problem here.
Combined with our new jacket printing technique, distinguishing this product from any copy-cat versions makes that we have again done the unthinkable and made what is probably one of the very best interconnects available in the world today.
The ROCK Hybrid is probably the best value for money interconnect we have in the program.The specific 3T (True Transmission Technology) qualities are present.The conductors are a combination of a solid .40 mm conductor with 11 thinner strands around it. This construction minimizes inductance to the lowest possible value.Our L.S.C. hybrid layer further perfects the cable. Shielding is done by two dense braids.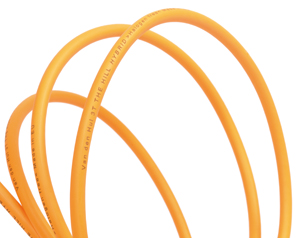 The above information is from the manufacturer.
Have a question? Connect with our Audio Team at 904-642-6677 or Email us.